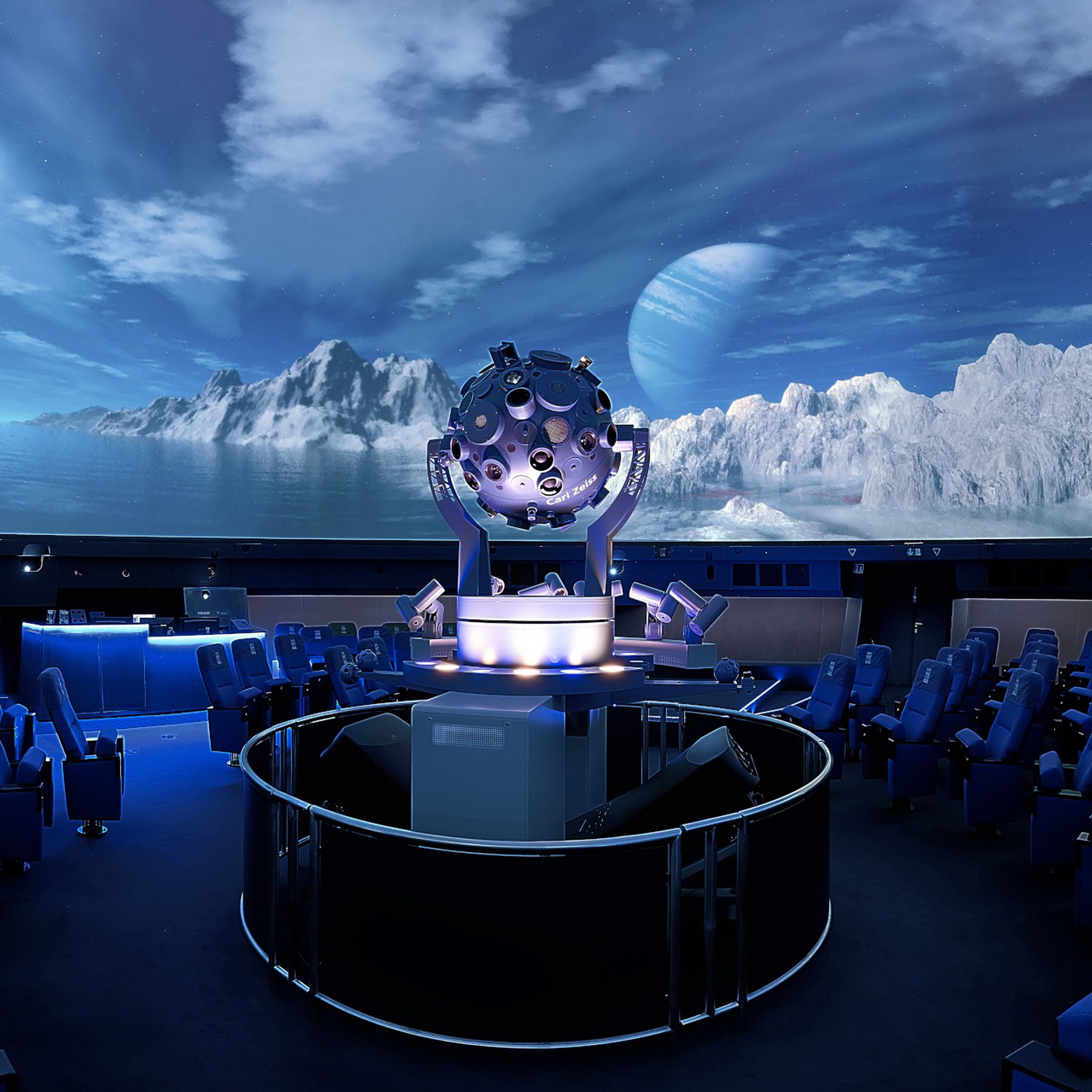 Planetarium Wolfsburg
Uhlandweg 2, 38440 Wolfsburg, T: +49 (0) 5361 8999320
STAR GAZING IN WOLFSBURG AND THE SURROUNDING AREA
The Wolfsburg Planetarium has the biggest star dome of Lower Saxony. Visitors primarily know it for its hauntingly beautiful starry sky. The planetarium conveys astronomical knowledge in a vivid and entertaining way. Ever since the opening in 1983, people and technology make sure of it with continually increasing standards. After installing a star projector in 1996 – still considered state of the art – and the installation of a digital video system at the turn of 2009/2010, countless new possibilities in terms of illustrating scientific concepts have come up.
"Watch, marvel, learn in 360 degrees" is the planetarium's motto. The planetarium program includes didactically valuable live events for schools, Kosmos knowledge shows for children and adults, as well as music shows.
In June 2012, the space laboratory was added as another attraction in the planetarium with the support of the Wolfsburg AG.
The space laboratory has two main purposes: it helps visitors shorten the waiting time before planetarium program starts, and lets them expand their knowledge after the event.