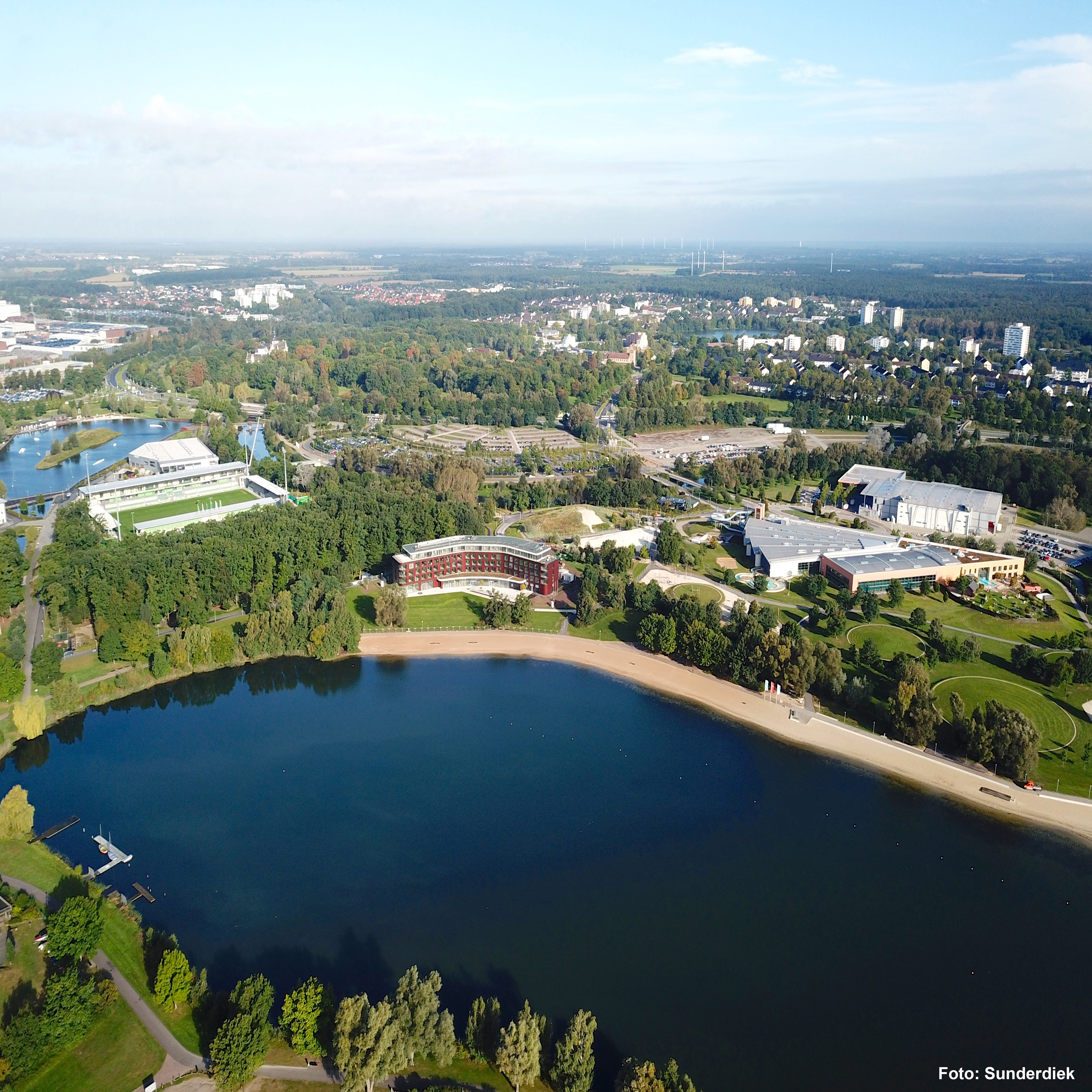 Allerpark
Allerpark 4, 38448 Wolfsburg, T: +49 (0) 5361 8971400
Right next door: "sports and recreation for all ages" – that's what the 130 acres of public recreational area called Allerpark in Wolfsburg is all about. Find recreational and professional sports, fun and relaxation here. Whether it is the Volkswagen Arena, the BadeLand water park, water skiing, beach volleyball, the football venue SoccaFive Arena with its socca courts, a high rope course, a playground, a skate park, disc golf, a planet walk, the Ice Arena, the Colombian pavilion, camping area, water sports clubs or the bowling center – the attractions around the Aller lake attract numerous visitors from of Lower Saxony and all of Germany the whole year round.
Gastronomic offers and diverse events for the whole family with a permanent spot in event calendars of the whole Braunschweig-Wolfsburg region complete the picture. From the designer outlets, it is just a short walk to the Allerpark. Just cross the bridge towards the Autostadt and walk underneath the Berlin bridge towards the Volkswagen Arena. Alternatively, you can take the bus from the central train station to the bus stops "Allerpark" or "BadeLand".
Marketed by the Wolfsburg AG, the Allerpark, under the motto "Everything in motion", attracts more and more attention, not just regionally. Check www.allerpark.net or call +49 5361/897-1400 for information on the Allerpark.