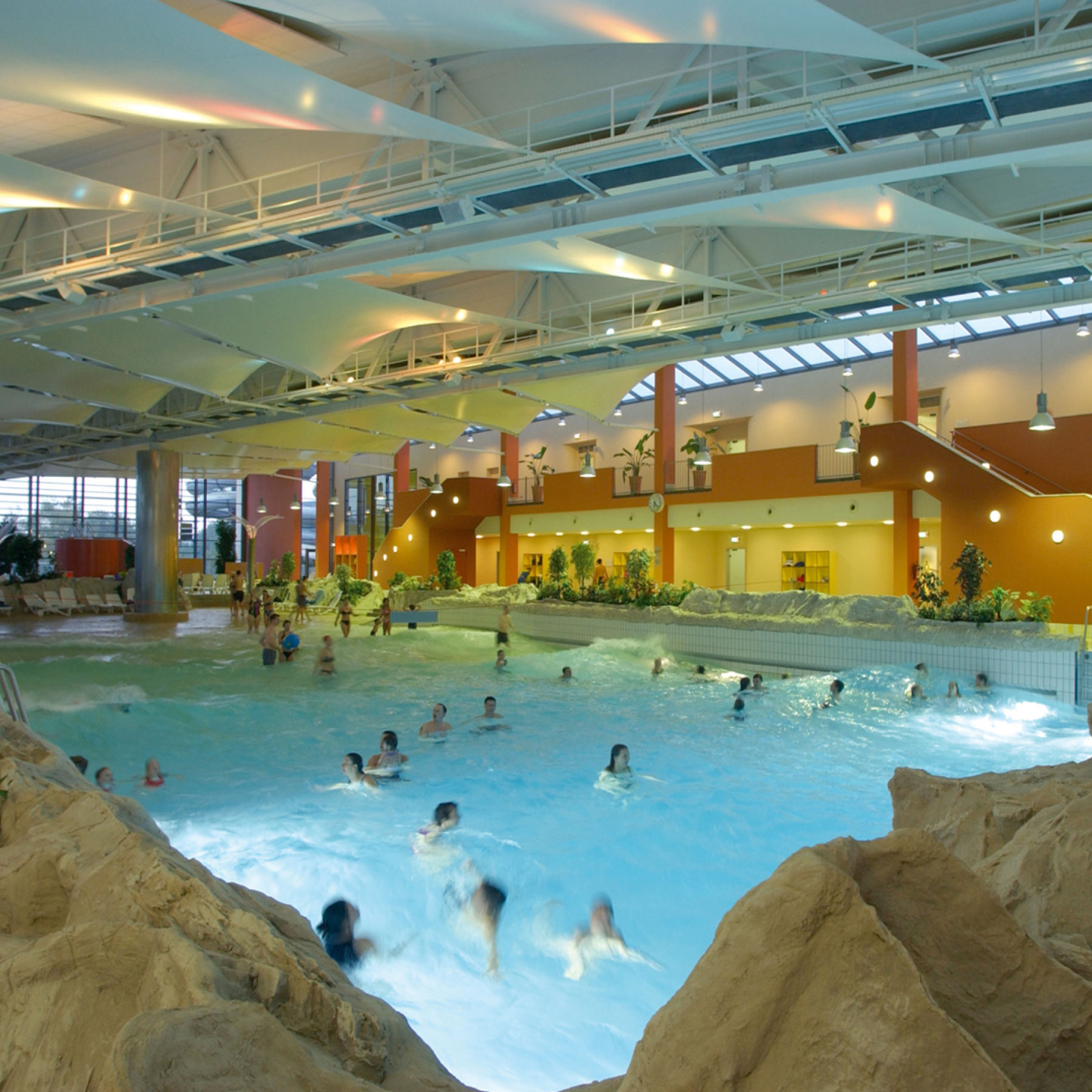 BadeLand
Allerpark 4, 38448 Wolfsburg, T: +49 (0) 5361 89000
BadeLand Wolfsburg is one of the biggest leisure pool complexes in Germany. With its attractive facilities for sports, leisure, and fun as well as the large sauna complex with 12 saunas, a visit to this 22,000m² bath palace makes for a unique experience. BadeLand Wolfsburg offers fun for everyone with pools covering a total area of 3,000m². Those who want to relax can make the most of the Mediterranean area with its massage jets and spa bath, or let themselves be carried along the flow channels or enjoy the waves at the large wave pool.
Special highlights include the "Black Hole" flume with exciting light effects and the new rubber tire slide. Children love the flumes and competing to see who can slide down the quickest. For the little ones, there are also specially created worlds with water features and geysers.
In addition to enjoying the pool complex, visitors can also play a round of mini golf, have a massage or something to eat and drink at the bar, bistro, or restaurant. Events such as "Midnight Sauna", "Family Sunday", or the "Slide Championships" attract lots of visitors to BadeLand each time.