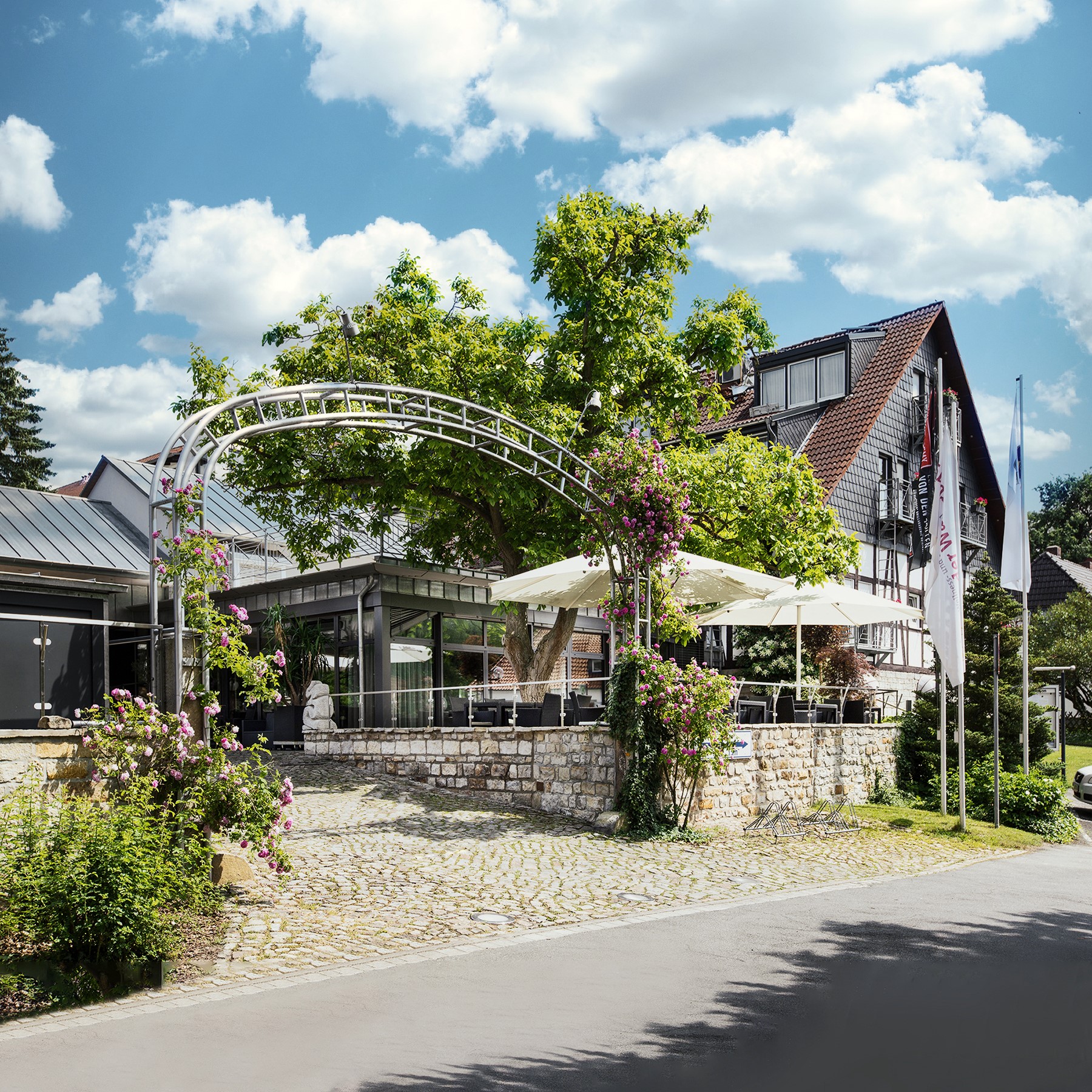 Hotel an der Wasserburg
An der Wasserburg 2, 38446 Wolfsburg, T: +49 (0) 5363 940180
Historic atmosphere, lovingly restored and modernized with a touch of exclusive art. A place for work, relaxation, and sophisticated cuisine.
As a spa and seminar hotel, we have created a unique place for work and relaxation.
Visit Hotel An der Wasserburg located in the rural and romantic surroundings yet still close to the city. There is hardly a more unspoiled place in Wolfsburg. Take a break from the daily routine and relax before work or your seminar. Work in a calm atmosphere, outside on the terrace when the sun is shining, away from the hubbub of the city, yet only a 7-minute direct drive to the center. The half-timbered hotel offers surprising modernity. Providing comfort and breathing space for our guests is our aim. Take a walk around the moat and castle. Enjoy this little gem and forget about your daily life for a short while.
At restaurant Romantik, we offer a creative, Mediterranean cuisine. At our gourmet restaurant Saphir, our master chef and star cook Silvio Lange and his team will spoil you with carefully selected healthy ingredients and dishes for the food connoisseur. Even if you are not staying at the hotel, you can dine in style at our restaurants.
Allow yourself to be pampered on the terrace in summer under the 50-year-old walnut tree with a view of the moat and castle.
Your little ones can be knights on the playground opposite the hotel, if they want, in front of the romantic backdrop of the moat and castle. We also provide our own free parking for guests behind the hotel. Our house is also open to bus tours with special rates. Our marketing department can organize transfer payments and supporting programs for your meeting or tour group, for example the Autostadt, the phaeno, designer outlets Wolfsburg, the Volkswagen Arena (VfL Wolfsburg), the theater, a city tour, the mill museum, and much more.