BOSS
Outlet Shop
Always dressed perfectly
T: 05361 5589888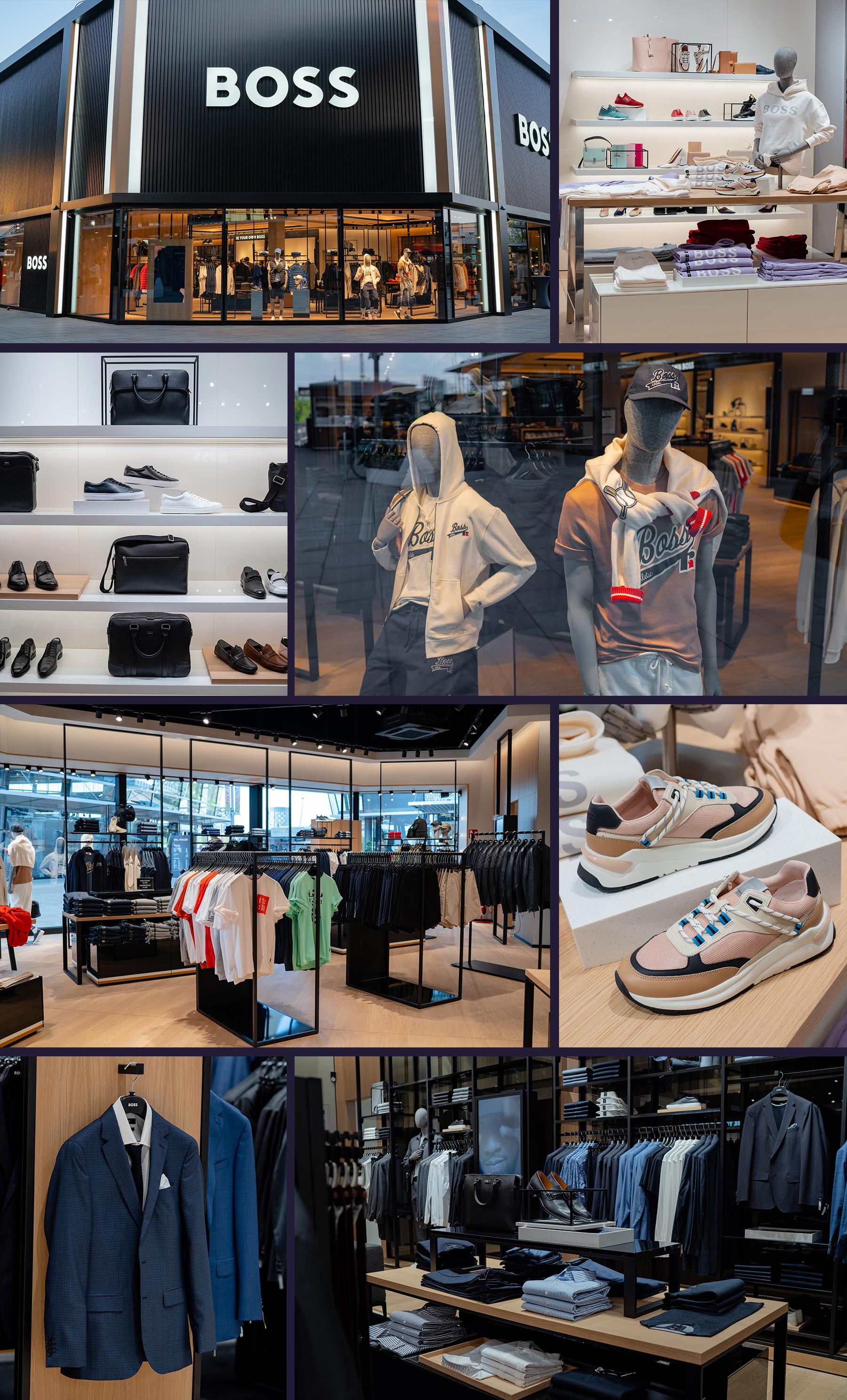 BOSS offers sophisticated, modern collections focused on quality and design to create an impeccable look – be it business, casual or athleisure.
BOSS Menswear
BOSS Menswear has reached icon status for its tailoring, but offers more than the perfect suit. The collections also feature casual and athleisure pieces, presenting a complete wardrobe for fast-paced modern lifestyles. Tailoring and sportswear are brought together in a look that is ready for whatever the day may hold.
BOSS Womenswear
BOSS Womenswear touches all bases for modern-day living, from business and casual attire to eveningwear, with an emphasis on beautifully tailored pieces. Timeless styles with a fresh, modernist twist are an essential part of the collection, as are luxe leisure pieces. These two sides of the BOSS woman often meet in looks that combine tailoring with a casual ease.
Brand Values
Masculinity/Femininity, sexiness, success, style and precision. BOSS dresses the drive. For men on their way to greatness. For women making bold moves.
Wearing Occasions
BOSS offers a complete wardrobe of wearing occasions which range from business to casual and athleisure that will accompany the customers throughout the day and ensure that they are always dressed perfectly, whatever the occasion – whether at the office in businesswear, in casualwear when off work, and in athleisurewear when they are enjoying an active lifestyle. The wearing occasions reflect the different consumer preferences and leisure time activities.
Sub-Brands
BOSS Men (Sportswear, Casualwear und Businesswear)
BOSS Women
Shoes & Accessories
BOSS Men Bodywear & Hosiery
Visit us in the BOSS outlet store in Wolfsburg - it's worth it!
Contact
BOSS Outlet Shop
An der Vorburg 1
38440 Wolfsburg
T: 05361 5589888