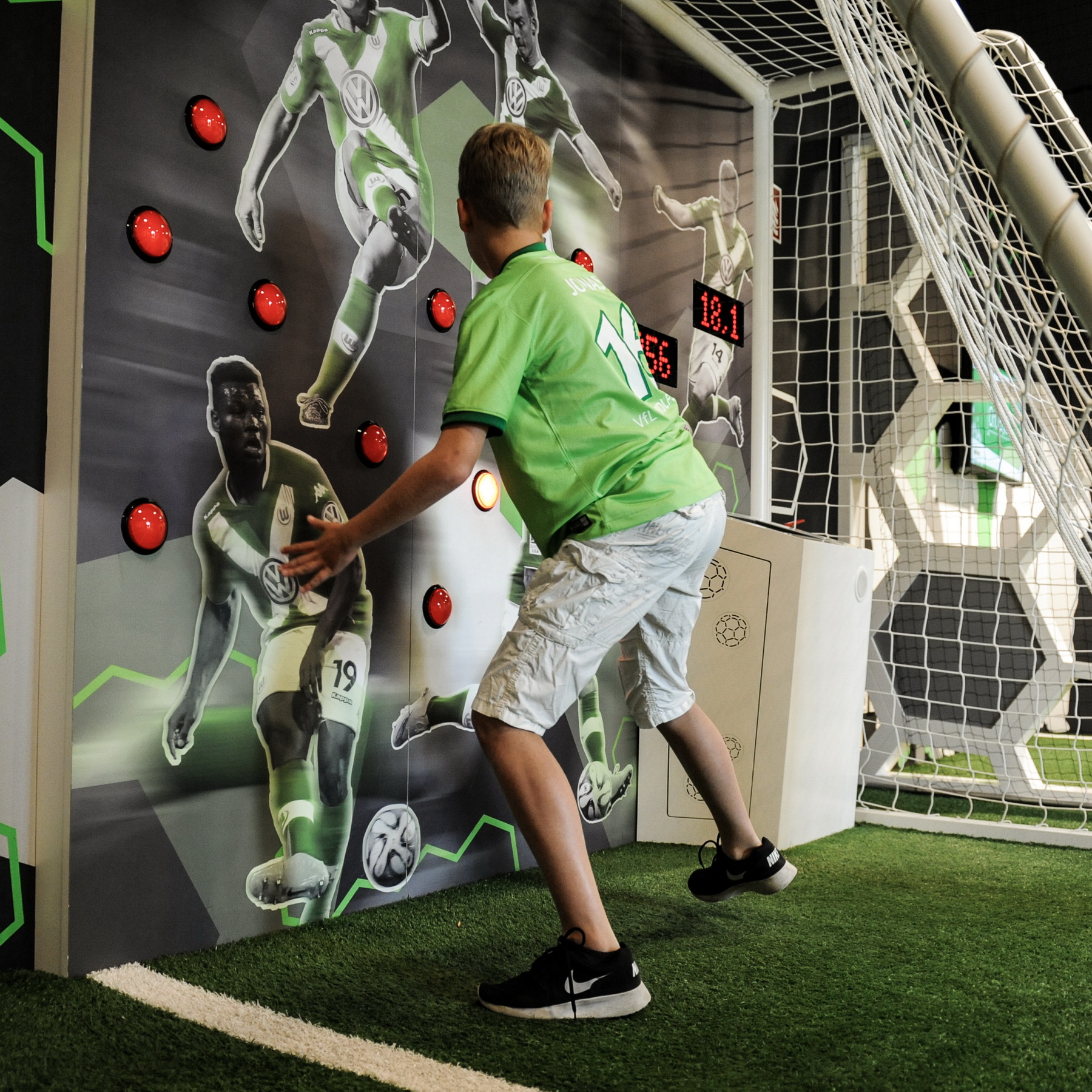 VFL Fussballwelt
In den Allerwiesen 1, T: +49 (0) 5361 8903655
Join the team
Fascinating, interactive, surprising: the feeling at the VfL-FußballWelt ("Football World"). You play the lead role here: you check in, select a team, and are instantly directly in the center of the action. Your path leads you through the daily life of a professional league player.
In an interactive tour, you experience live football and slip into different roles, where the borders between reality and virtuality become blurred.
The VfL-FußballWelt offers excitement, up close entertainment, and active participation. A fascinating exhibition with countless exciting and challenging interactive stations await you.